Grant Ragsdale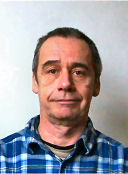 Member of the Society of Teachers of the Alexander Technique
I qualified as an Alexander teacher in 1994 after 3 years training.
Since then I have been teaching the Technique to the general public in Leeds and Hebden Bridge.
For many years I have also taught the Technique to music students at Leeds College of Music.
If you want more information about learning the Alexander Technique in West Yorkshire, please click on a link below.
Lessons in Leeds
for details of individual and group classes in the Leeds area.
Lessons in Hebden Bridge
for details of individual and group classes in the Hebden Bridge area.
One Day Courses and Special Events
for information on Introductory Days and special events.
What is the Alexander Technique?
for information about the Alexander Technique in general. This includes a link to a short video about using the Technique in educational settings.
for information about training to become and Alexander Technique Teacher.
Some other addresses
for addresses of organizations which you may find useful.